Regular price
$375.00 USD
Regular price
Sale price
$375.00 USD
Unit price
per
Sale
Sold out
Come learn to refurbish, restore, and sharpen your antique handplanes with handplane expert, Bill Anderson! 
Please carefully read 
all
 details below before registering for this class. 
Class Full? Get on the Waitlist!

If your desired class becomes sold out click here to get added to the wait list. People may cancel, we may add more slots, or we may decide to add another class date if enough students request it.
Other Payment Methods

If you'd like to pay for class registration with a check or cash, please contact us here.
Full Description

Students will spend two days learning to refurbish, restore, and sharpen antique handplanes with a hand tool expert. Students are welcome to bring their own hand planes to work on or may purchase some. Here's what Bill says about the class:

This workshop will be a lot of fun–it will be two days of problem solving and implementing! Tools that have been well used for two centuries are still out there waiting to be recalled to their duty. Sometimes they need work to put them back to full use. How gratifying to be able to use a plane that has been used by joiners and cabinet makers down through the centuries–it's like having old friends surrounding you in the shop.

Some of the things we will focus on will include (and which will be the focus of demos throughout the workshop) are:

1. making wedges for bench, molding planes and filletsters
2. making new handles for bench planes
3. Restoring the mouth of bench planes with inserts
4. Restoring profiles of molding planes and hollows and rounds
5. Restoring the profile of side beads
6. Remaking fences on moving filletsters
7. Reseating stripped or rusted out bolt holes
8. Boxing issues
9. Nickers
10. Reworking stripped threads on plow planes
11. Making metal parts for planers (nickers and depth stops)
12. Trouble shooting plane performance
13. Fettling issues in general
14. Sharpening irons

More broadly, I will talk about what to look out for when purchasing a vintage plane, with an eye towards what might be a deal breaker and what might be a diamond in the rough. I expect that everyone will be working on different types of planes and issues, but I will have a series of short demos throughout the two days highlighting different techniques. There will be grinding and sharpening media for honing irons and hopefully we will be able to show off our rejuvenated planes at the end of the class!
Materials Fee & Required Tools

There is not a material fee for this class, unless students wish to purchase special materials for their wooden planes. These will be reasonable fees. Throughout the class there will be a series of specific demonstrations about aspects of restoring different kinds of planes. Students should bring personal wooden planes to work on. Although Bill will have planes for the demonstrations, he will not have hand planes for restoration by the students. Whatever you bring will be used for demonstration as well, if applicable. Bill will bring a selection of bench and molding planes for sale if any students have interest. These will all be in good shape and needing possibly only sharpening. If you don't have wooden planes to restore, and you still want to take this class, email us to see if we may have a certain wooden hand plane that you can buy. We will provide all hand tools used for working on your wooden planes.
Class Policies, Liability Waiver, & Cancellations

No students under 18 years of age are allowed. A PDF document with the full class policies and a liability waiver will be available after you register. All students are required to sign this document, and bring it on the first day of class.

Anyone can cancel a class up to 3 weeks prior to the class for a full refund (minus a $45 fee that covers credit card processing fees and administrative work). Cancellations under three weeks before a class begins will be given a refund (less $45) if we can find someone else to fill the slot. If we have to cancel a class for an unforeseen emergency, inclement weather, instructor illness/injury, or low number of registrations, a full refund will be given to students. We encourage students to not book non-refundable flights, car rentals, or lodging in case of these cancelations.
Student Tool Discounts

After you've registered for a class, you are eligible for a discount from Lee Valley (Veritas) and Taylor Toolworks. Lee Valley offers a 15% discount, and a discount form PDF will be available for download in your Wood and Shop dashboard after your purchase. For a 10% discount from Taylor Toolworks fill out this form and upload a photo or screenshot of your class order email (under the "Student ID" section). The discounts may not be available after the end of the class, so try to place your orders before then.
How to Get Here & Where to Stay
Share this Product!
View full details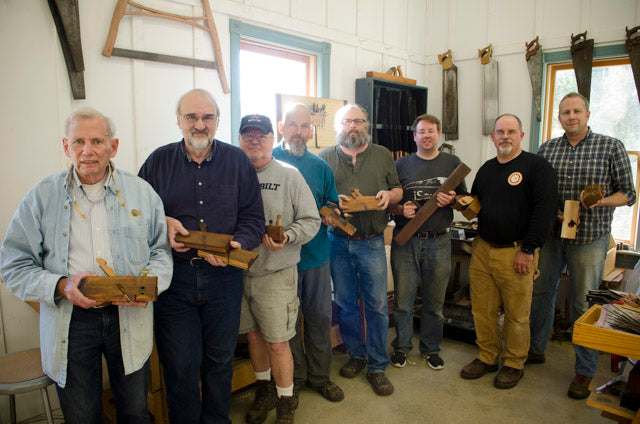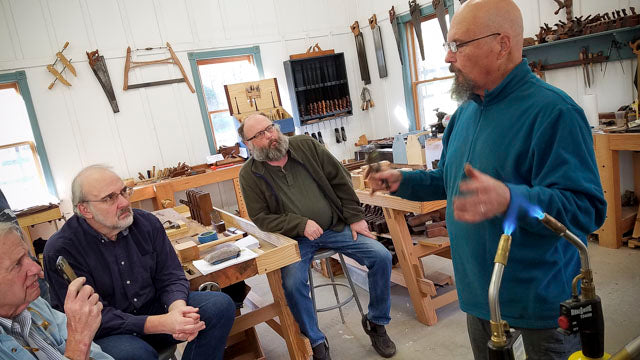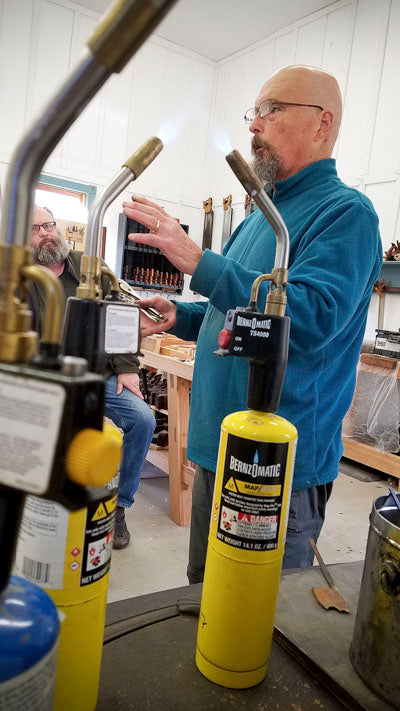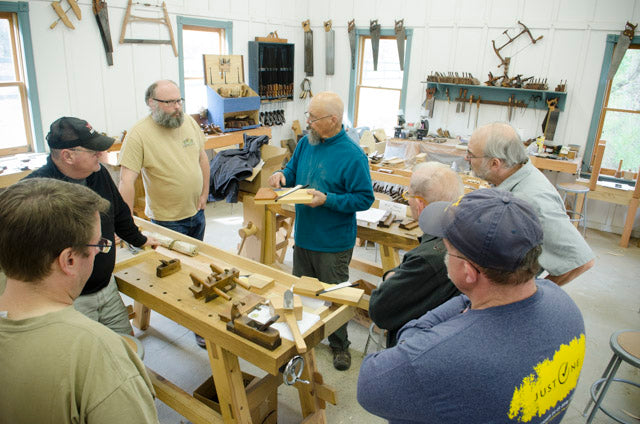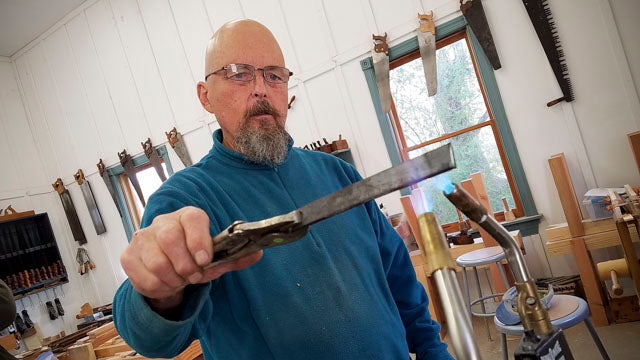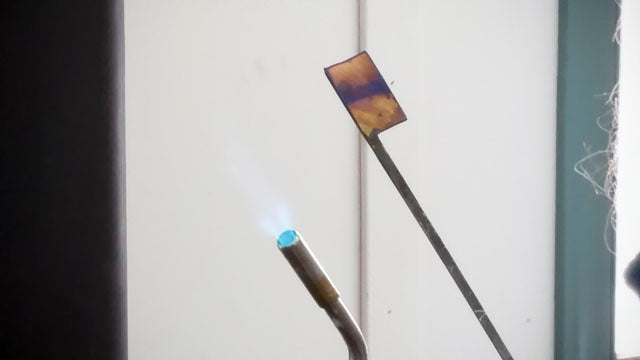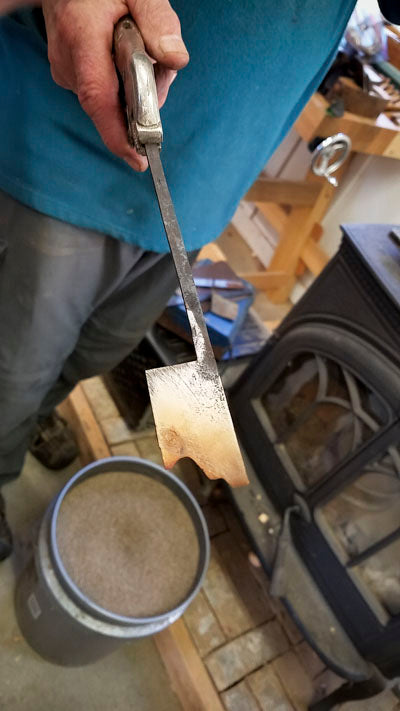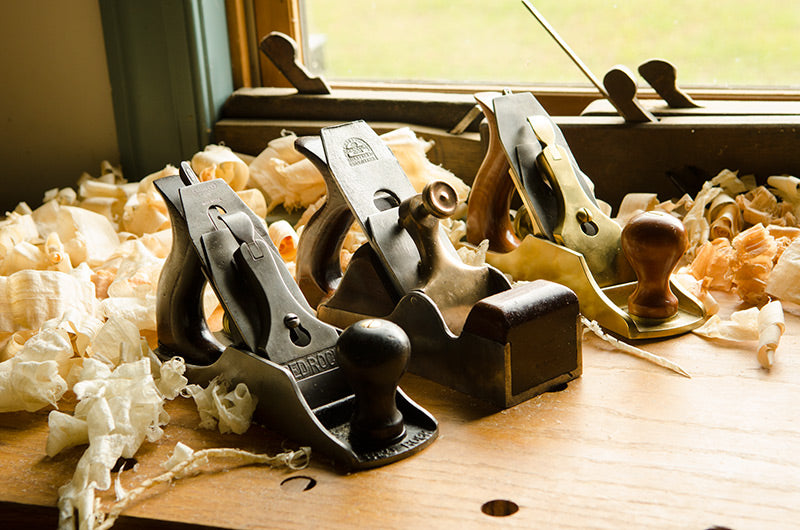 Visit our Blog
Want to learn Tradtional Hand Tool Woodworking? Visit our blog for hundreds of free videos & articles, workshop tours, and tool buying guides!
Let's Go