Regular price
$175.00 USD
Regular price
Sale price
$175.00 USD
Unit price
per
Sale
Sold out
Spend a day making a charming dovetail memento box, right in time to give away for a Christmas or Hanukkah gift! Even beginner woodworkers can attend this class, and can make one or more boxes. More advanced students will be able to make more boxes! Or sign up up for both days (Friday and Saturday) and make even multiple boxes for gifts! 
Please carefully read 
all
 details below before registering for this class. 
Class Full? Get on the Waitlist!

If your desired class becomes sold out click here to get added to the wait list. People may cancel, we may add more slots, or we may decide to add another class date if enough students request it.
Other Payment Methods

If you'd like to pay for class registration with a check or cash, please contact us here.
Full Description

In this workshop we will make a simple small dovetailed and lidded box. This workshop is designed for beginning woodworkers who have never cut a dovetail, but would like to make an item suitable for the Holiday season. For more experienced woodworkers, students can make as many as 3 boxes in the class. For the more focused students, there is an option to purchase additional material sets to be worked on in their home shop.

This box will be in the range of 6" long, 4" wide and 3" deep. The species of wood varies from workshop to workshop but has included yellowheart, sapele, mahogany, walnut, and cherry in the past. The box sides will be joined by 2 dovetails at each corner. The lid will have the option of 5 edge shapes: square, rounded, thumbnail, beveled, or raised panel style. Students can install beveled feet if they choose. The bottom inside of the box will lined with a fabric covered insert, many choices of which will be supplied. Although a handle for the lid will not be supplied, there will be a lot of examples and ideas for making one if one chooses.

This will be an intense but very fun and rewarding workshop, requiring a lot of focus. It is, however, an eminently doable project, and one which has been done successfully many times. The class is almost guaranteed to run longer than what might be usual in other workshops. Expect to be working longer and possibly less normal times. Lunch is usually no earlier than 1 pm as we will need to have cut and glue up the frame of the box before we break. Expect to work to at least 6:30, possibly a bit longer. Therefore, you might want to bring snacks if you are more used to a regular dining schedule!
Materials Fee & Required Tools

There will be a materials fee, depending on the sourcing of the raw materials. In the past this has been in
the range of $25-40, but may vary somewhat. If you want to do multiple boxes or purchase additional
materials for home, please notify me when you register.

Hand tools will be provided, but students are welcome to bring their own properly sharpened hand tools if they wish.
Class Policies, Liability Waiver, & Cancellations

No students under 18 years of age are allowed. A PDF document with the full class policies and a liability waiver will be available after you register. All students are required to sign this document, and bring it on the first day of class.

Anyone can cancel a class up to 3 weeks prior to the class for a full refund (minus a $45 fee that covers credit card processing fees and administrative work). Cancellations under three weeks before a class begins will be given a refund (less $45) if we can find someone else to fill the slot. If we have to cancel a class for an unforeseen emergency, inclement weather, instructor illness/injury, or low number of registrations, a full refund will be given to students. We encourage students to not book non-refundable flights, car rentals, or lodging in case of these cancelations.
Student Tool Discounts

After you've registered for a class, you are eligible for a discount from Lee Valley (Veritas) and Taylor Toolworks. Lee Valley offers a 15% discount, and a discount form PDF will be available for download in your Wood and Shop dashboard after your purchase. For a 10% discount from Taylor Toolworks fill out this form and upload a photo or screenshot of your class order email (under the "Student ID" section). The discounts may not be available after the end of the class, so try to place your orders before then.
How to Get Here & Where to Stay
Share this Product!
View full details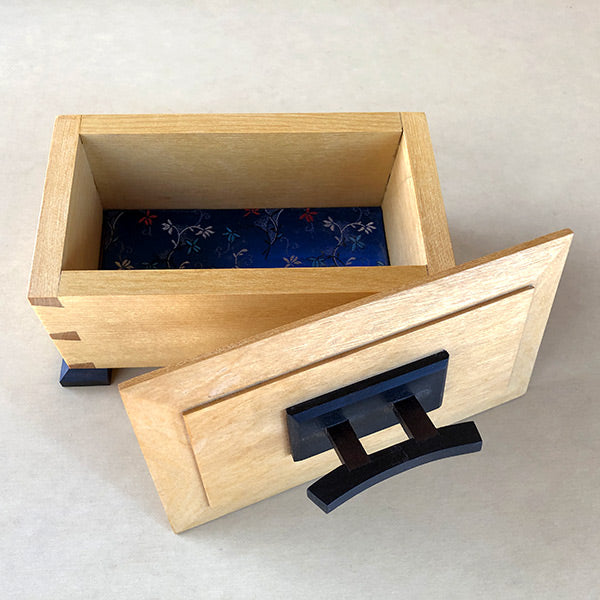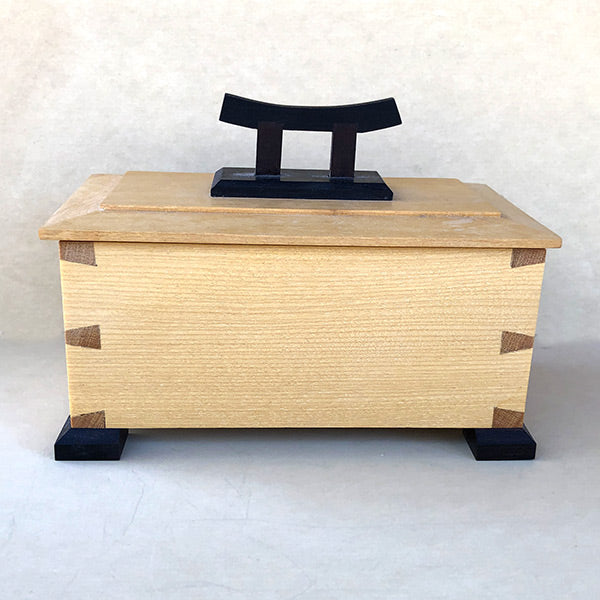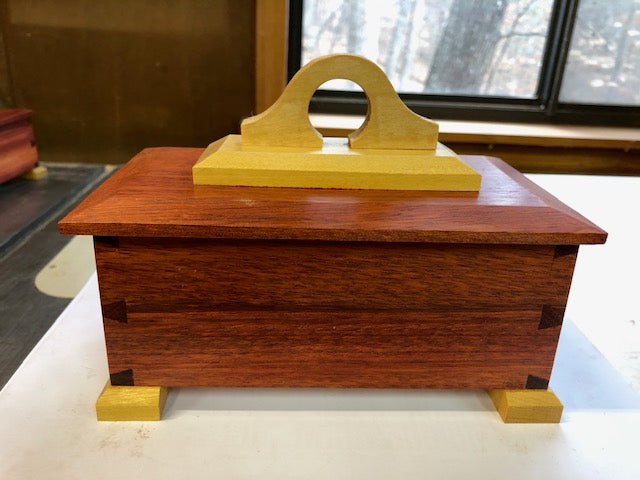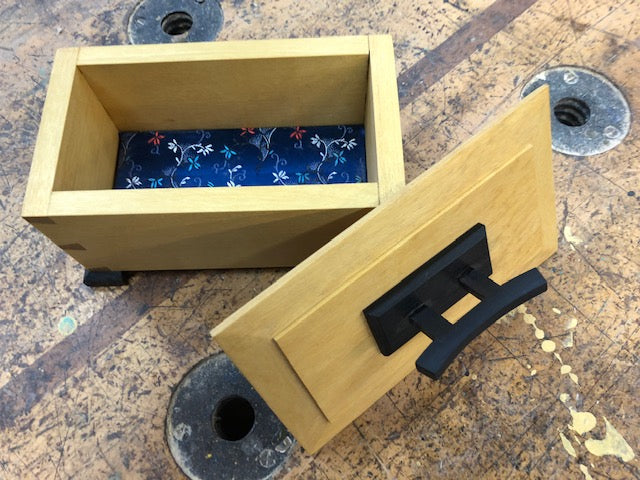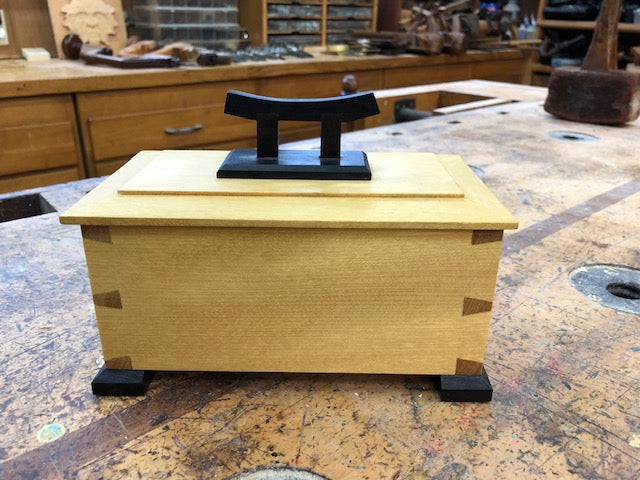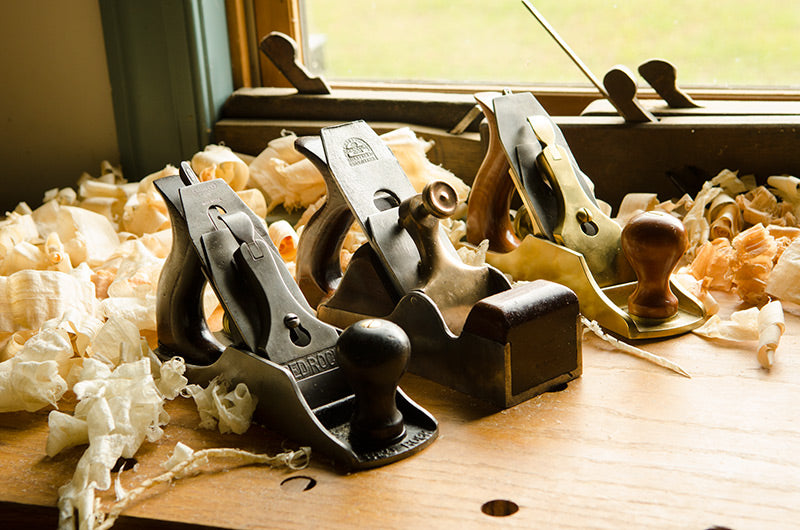 Visit our Blog
Want to learn Tradtional Hand Tool Woodworking? Visit our blog for hundreds of free videos & articles, workshop tours, and tool buying guides!
Let's Go