You already have this item in your cart!
DVD: "Building the Portable Moravian Workbench with Will Myers" (2-Discs)
Build a historic, sturdy & portable Moravian workbench with this step-by-step class!
Free Shipping to USA + International Shipping Available
Can't wait for shipping? Buy the Digital Streaming / Download Version Here >>>
Will Myers & Joshua Farnsworth offer a visually stunning and very detailed video about how to build the Moravian Workbench. This class is comprehensive enough for even beginners to successfully follow along and build a Moravian Workbench of their own. Filmed on location in Roy Underhill's Woodwright's School in Pittsboro, North Carolina, Will shows how to make this 18th Century Moravian Workbench with only traditional woodworking hand tools. Will simplifies the complicated workbench building process, including wood selection, layout, hand tool use, joinery, tusk tenons, advance dovetails, and much more!
SEE PREVIEW VIDEO BELOW…
Description
WATCH HOW FAST THE MORAVIAN WORKBENCH GETS ASSEMBLED:
MORAVIAN WORKBENCH VIDEO FEATURES:
2-Disc DVD Set (or you can purchase the digital version here, which is great for international customers)
Ships to USA (free), Canada, UK, Europe, Australia, & New Zealand (make sure your DVD player plays American discs).
Step-by-step detailed instructions & plans
Geared toward beginner hand tool woodworkers
Nearly 7 Hours of detailed instruction
Filmed at Roy Underhill's The Woodwright's School
MORAVIAN WORKBENCH PLANS + MORAVIAN WORKBENCH CUT LIST:
ABOUT THE WILL MYERS:
Will Myers is an expert furniture maker from North Carolina, who specializes in building reproduction furniture with historical hand tools. Will is featured in the best-selling DVD "Building the Portable Moravian Workbench with Will Myers" and on the PBS TV show "The Woodwright's Shop". He also teaches woodworking classes at Roy Underhill's "Woodwright's School" and the "Wood And Shop Traditional Woodworking School".
PHOTOGRAPHS OF THE MORAVIAN WORKBENCH AND THE VIDEO SHOOT: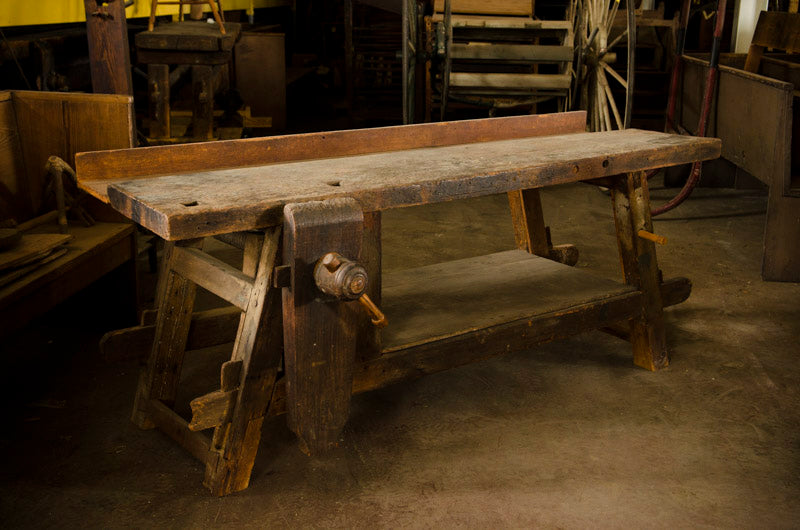 Will Myers first discovered the Portable Moravian workbench at the Old Salem historical living museum in North Carolina. Will Myers fell in love with the Moravian workbench, so he measured the original Moravian workbench and the work bench that had been built by the woodworkers at Old Salem.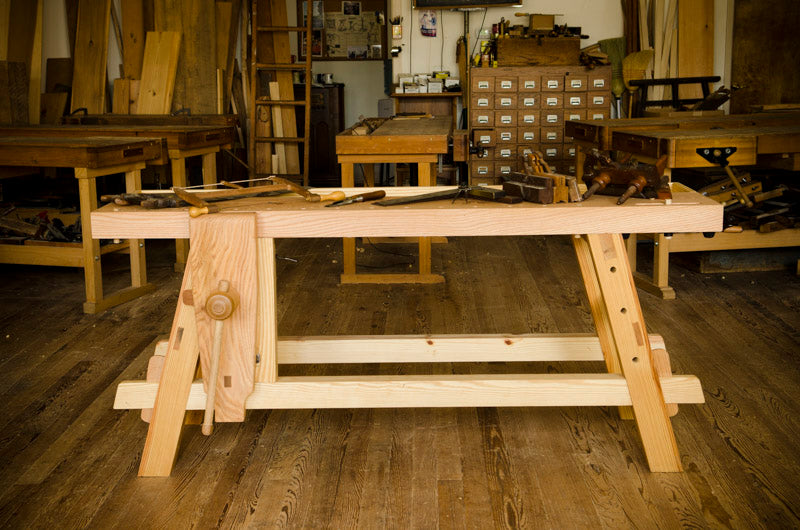 Then Will began teaching Moravian Workbench classes at Roy Underhill's Woodwright's School in Pittsboro, North Carolina. Soon thereafter Joshua Farnsworth approached Will about filming a video tutorial class on building the Moravian workbench.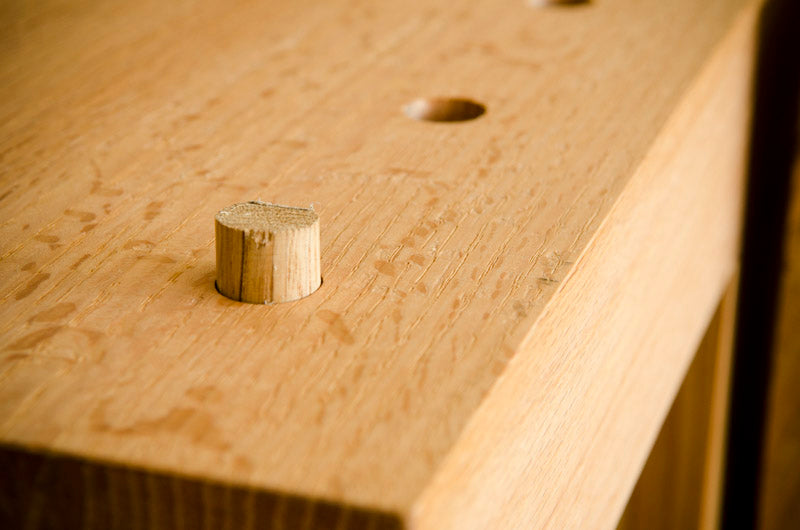 Now thousands of woodworkers around the world have built this Moravian workbench in their own workshops. If you've built a Moravian Workbench, contact me here to send me a photo and details about your customization. We'll post it on Wood And Shop!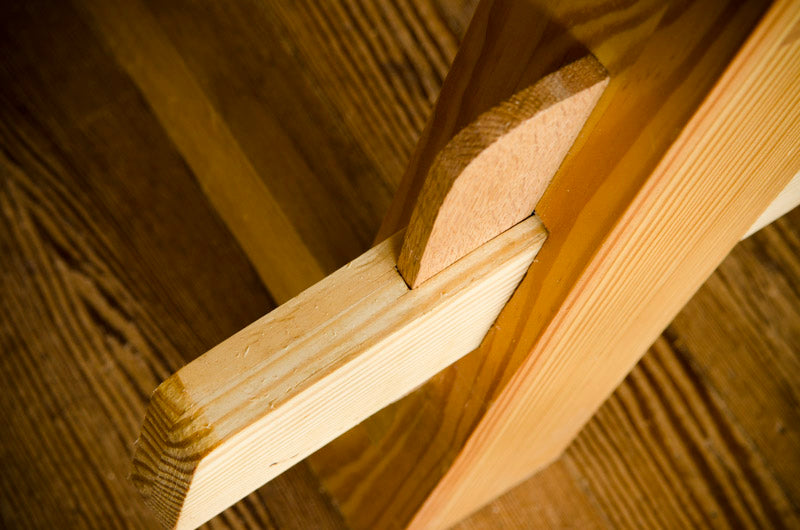 Here are more detailed photos of the Portable Moravian Workbench. The purchase of the work bench video includes free Moravian workbench plans and a free Moravian bench cut list.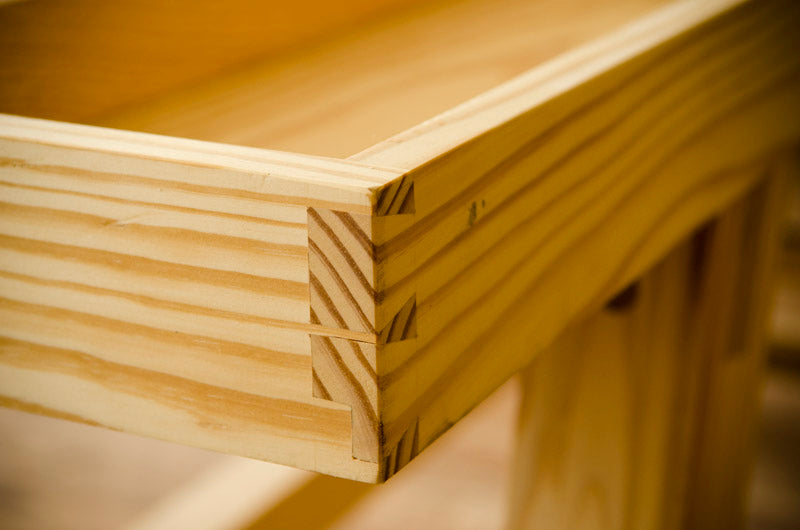 If you're interested in buying this tail vice, add your name to this list to be notified when a batch is ready for sale.