You already have this item in your cart!
Wagon Vise for the Portable Moravian Workbench
CURRENTLY UNAVAILABLE (as of 01/01/2020). You may be able to get on Will Myers' wait list. Contact him here.
This is the strong & low-profile wagon vise, designed by Will Myers, that comes on our Portable Moravian Workbenches (see our workbenches here). This end vise gives smooth and quick clamping action for your bench dogs, and is made of heavy-duty materials.
We're taking pre-orders in small batches, so quickly add your contact information to our list if you want to buy one, and we'll contact you when we've got enough buyers for the first batch. First come first serve! Click the "BUY VISE" button below to get on the list.
See photos & features below.
Description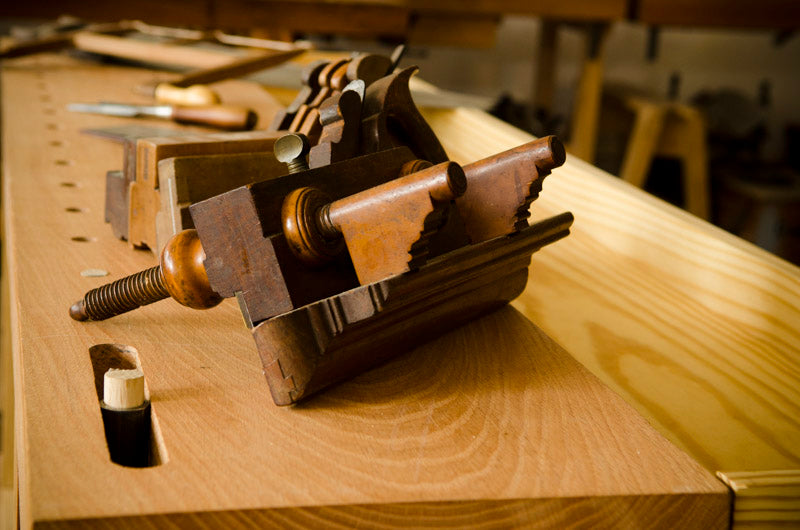 FEATURES
Solid Workbench Wagon Tail Vise designed to work with the Portable Moravian Workbench
Also works great on any other workbench design
Made of Solid metal parts
Strong clamping power
Low-profile mounting under the workbench top
Smooth & quick threaded action
Straight forward installation
Built by Joshua Farnsworth & Co.
Details of the Wagon Vise for Sale
Here are a few photos of the wagon vise, which fits on Moravian Workbenches and pretty much any other woodworking workbench.

PURCHASE DETAILS FOR THE WAGON VISE FOR THE PORTABLE MORAVIAN WORKBENCH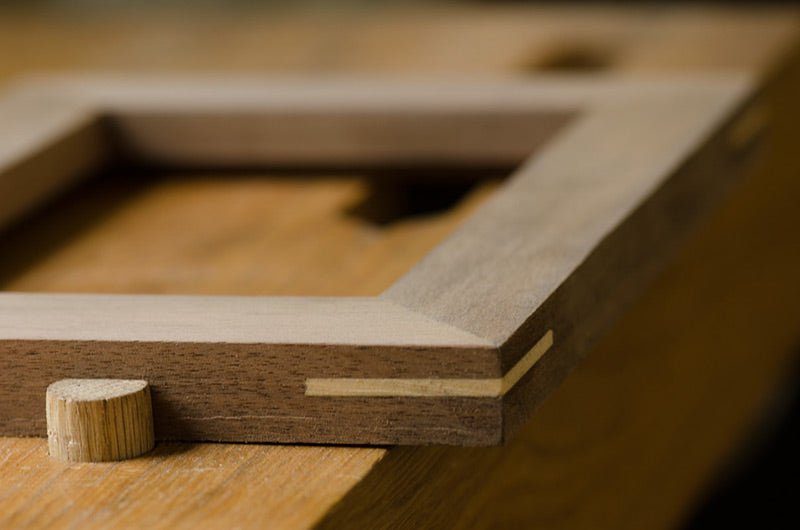 PAYMENT: Payments must be made in full, by check or cash, before construction of the vises begins. Please don't send payment until we have confirmed that you will be part of the next batch or orders.
PICK UP: Workbench vises can be picked up on location at the Wood and Shop Traditional Woodworking School , with no additional handling charge (only Virginia state tax). Arrangements can also be made to ship these vises.
SHIPPING: Shipping charges will vary by location, but we will give the total shipping charge before we accept payment.